About the course
Kursus coding ini dirancang untuk siswa berusia 8-10 tahun yang tertarik untuk belajar pemrograman, tanpa pengalaman coding sebelumnya. Anda akan mendapatkan sertifikat setelah menyelesaikan kursus ini.


You will learn
Memahami k

onsep dasar computer science dan pemrograman dengan cara yang menyenangkan dan mudah diikuti.
Mempelajari bagaimana membuat program menggunakan Visual Programming Language (Scratch).
Membangun software pertama Anda.


You will need
Koneksi internet yang stabil.
Laptop/PC (Windows or Mac).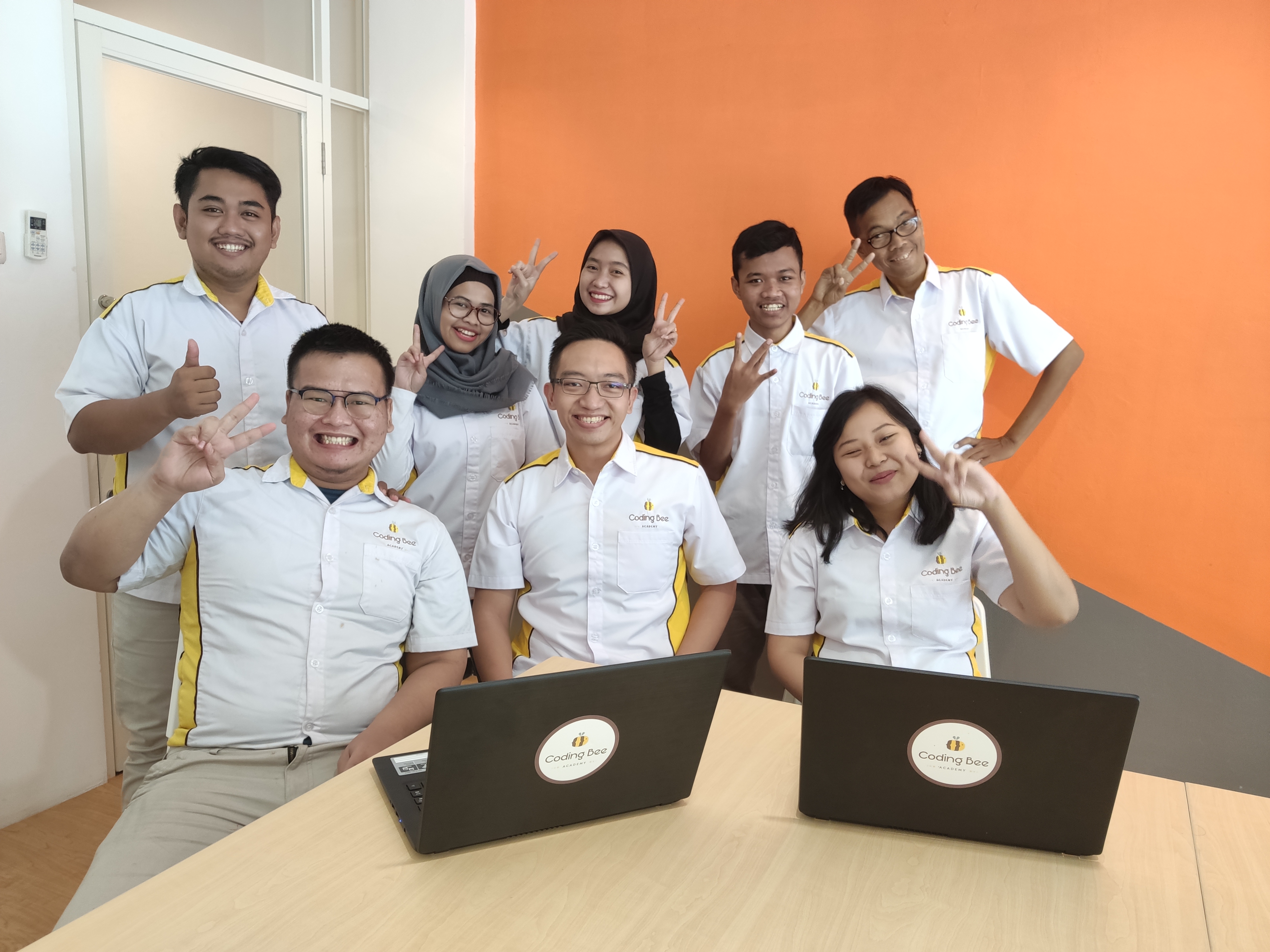 Hi, We're the Coding Bee Academy Tutors
Kursus ini dipersembahkan oleh para guru Coding Bee Academy yang berkualifikasi. Tim kami merancang kursus ini menggunakan kurikulum eksklusif berdasarkan standar internasional seperti K12 CS Framework.
Frequently Asked Questions
Apakah saya perlu memiliki pengalaman coding?
Tidak. Kursus ini dirancang untuk siapa saja yang tidak memiliki pengalaman pengkodean.
Bagaimana saya mendapatkan bantuan jika memiliki pertanyaan?
Ada panel diskusi di akhir setiap pelajaran di mana Anda dapat mengajukan pertanyaan. Kami akan segera menjawab pertanyaan dan Anda juga dapat melihat pertanyaan serupa oleh siswa lain yang telah dijawab.
Apakah saya memerlukan spesifikasi komputer yang tinggi untuk belajar coding?
Sama sekali tidak. Selama Anda memiliki jaringan internet yang stabil dan komputer yang dapat menjalankan browser modern, Anda siap untuk menggunakannya.
Bagaimana jika saya punya pertanyaan lain?
Anda dapat mengubungi [email protected]